Protection with pizazz: the rise of face masks
It seems a distant memory that corona was a popular beer, quarantine was for our pets after an international flight and a face mask was usually paired with Bridget Jones and a bottle of rose. But here we are, embracing the elusive 'new normal' and waving to our relatives at a two-metre distance with antibacterial hand-gel stashed in our pockets. Welcome to 2020.
Where are we now?
We've already discussed how this pandemic may make our world more sustainable, and now we'd invite you to join us in exploring how the creative juices have been ignited with the newest fashion and health must-have: the face mask.
The in-demand item has been facing supply chain issues since day one, in January alone the demand rose by 846% in the UK – and that was when we were still safely unscathed by the virus. 
With many of us having some extra time on our hands (apologies to any of those balancing remote working and homeschooling simultaneously), there's been a new wave of imagination being chartered. With the urgent need for face masks en masse for both key workers and those integrating back into society as lockdown lifts, there's never been a greater need for this medical supply item – and the world has put their creative juices and idle fingers to inspirational productivity.
The technical
Facial recognition technology has never been more critical in our innovation development, from helping identify missing persons in identifying shoplifters to helping the blind. From a day to day perspective, many of us rely on facial recognition to perform a critical activity for us over 90 times daily – unlocking our smartphones. New startups have launched a service offering of manufacturing bespoke face masks designed according to your face in order to allow you to safely keep your mask on and unlock the phone. Many people who find the visual impact of a face mask intimidating have also found this a much less obtrusive method of protecting themselves.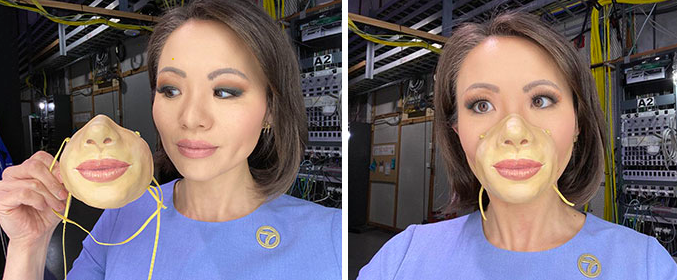 If we're honest, we find this one a bit creepy, but some might find this less weird… Source: Boredpanda.com
3D printing has also seen an upheaval in alternative production lines, with businesses and individuals alike creating masks, ear protectors, shields and more for their communities and hospitals. Copper3D launched #HackThePandemic, and have an open-source design file available for those curious to try making a 3D printed face mask at home. If this has piqued your curiosity, WASP released an article on their own 3D face mask printing process and the crucial element of filters and smartphone usable photogrammetry.

Source: 3DWASP.com
The upcycle
For those looking for a way to encourage their children to be crafty without the panic attack of a sewing machine or worrisome adhesive substances, the sock face mask has soared in popularity. This simple and nifty trick takes less than five minutes and is a wonderful way to reuse old socks, while also adding an opportunity to create a jazzy facial accessory.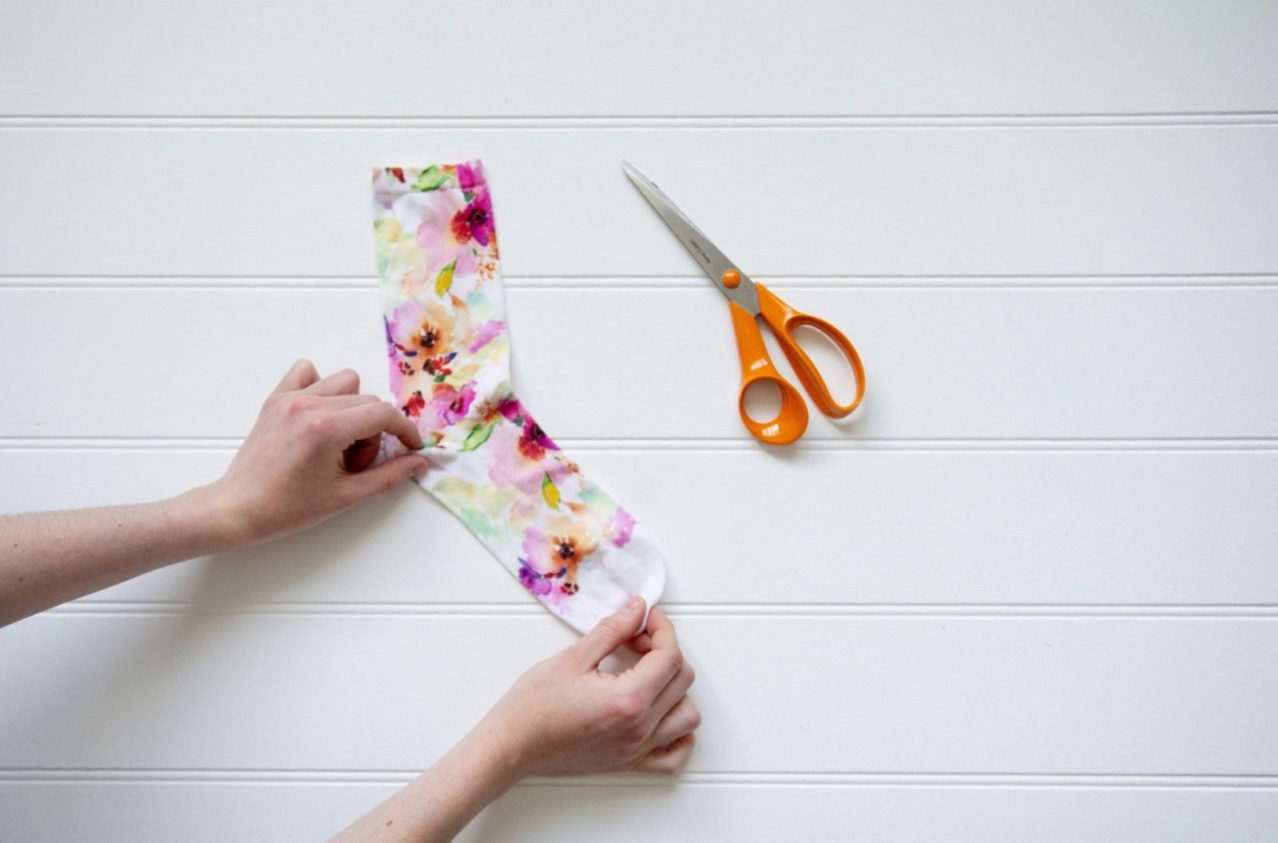 Source: Goodtoknow.com
Similarly to the sock face mask, shirts are also easily upcycled with a few extra materials and needlework. As many are choosing to use the time clearing out their wardrobes, chances are you'll have plenty of dense enough fabric to create your own collection of face masks from a single item. You don't have to use a sewing machine for this one either if you don't own one – just allow a little extra time and patience.
It's not just in our wardrobes that face masks are being upcycled into. Numerous scuba divers have engineered personal protection equipment using scuba diving masks, though these are perhaps not for those wanting a more discreet option.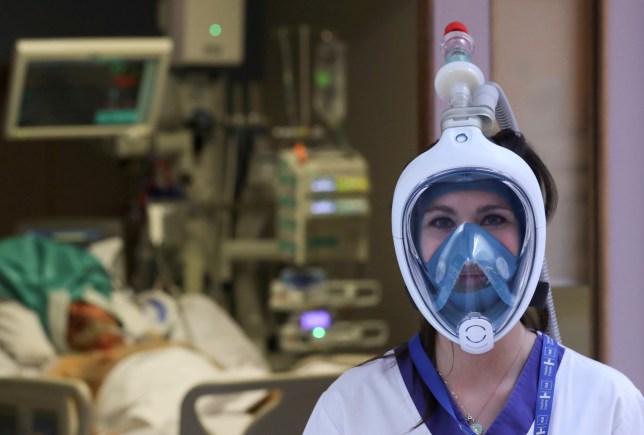 Source: Metro.co.uk
And for those who may be looking to encourage their children to wear face masks, there's always this. Though we aren't quite sure how it will hold up on a sixty-degree wash – this was more because it is frankly adorable.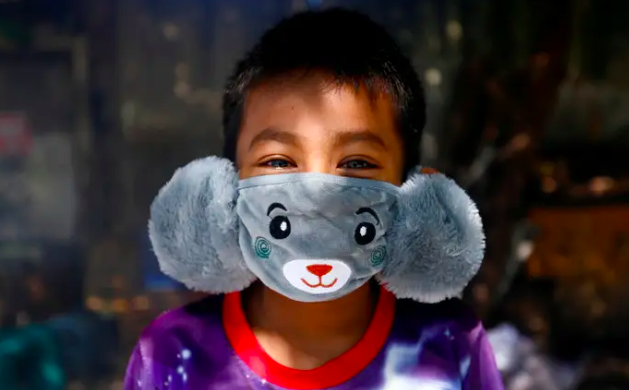 Source: Pinterest.com
The fashionable
It may be no surprise that face masks have now become 2020s must-have accessory – and the fashion industry has taken this challenge wholeheartedly. Sustainable fashion-focused NYC brand Collina Strada, celebrated by Vogue's editor Anna Wintour, has launched high-end face masks which are an upcycled use of their original floral bow collection last seen at New York Fashion Week. Akin to their eco ethos, for each purchase of a face mask the company are donating 5 masks to New York City health workers.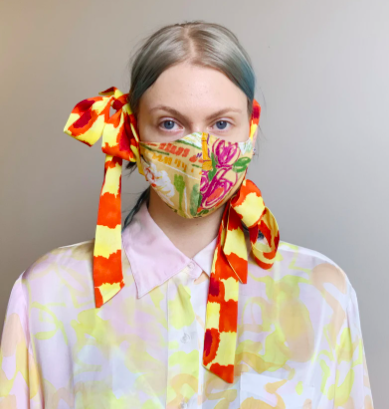 Source: Collinastrada.com
Other sustainable brands are eager to use their deadstock to good use too, with London Fashion Week darling Isabel Manns launching an affordable and kitsch range of masks, designed with a feminine touch to add personality to the wearer and complement summer fashion. Designer Marc Cain has also seen a rise in customers following its launch of bold and classy face masks at reasonable prices and seeing an increase in their wider website traffic following new consumer interest.
Fast fashion retailer BooHoo is encouraging its younger consumers to add one of their fashionable face masks to their baskets while their online traffic continues to grow during lockdown, with an extensive range of youth and fashion conscious focused designs which will leave you with the change from a five-pound note.
Source: Etsy.com
Home sewers too have been quick to adapt and supply the fashion conscious with alternative, cute and floral designs. Etsy has seen a boom in new sellers and customers as more people choose to reflect pizazz with their protection. They sold a total of 12 million face masks in April alone and saw their sales double.
The bizarre
This one is truly a celebration of ingenuity and imagination – and a little envy that we didn't think of it first. It's fair to say these are most likely ineffective and they exist solely to tickle internet users – but we love the creativity!
Cabbage patch kids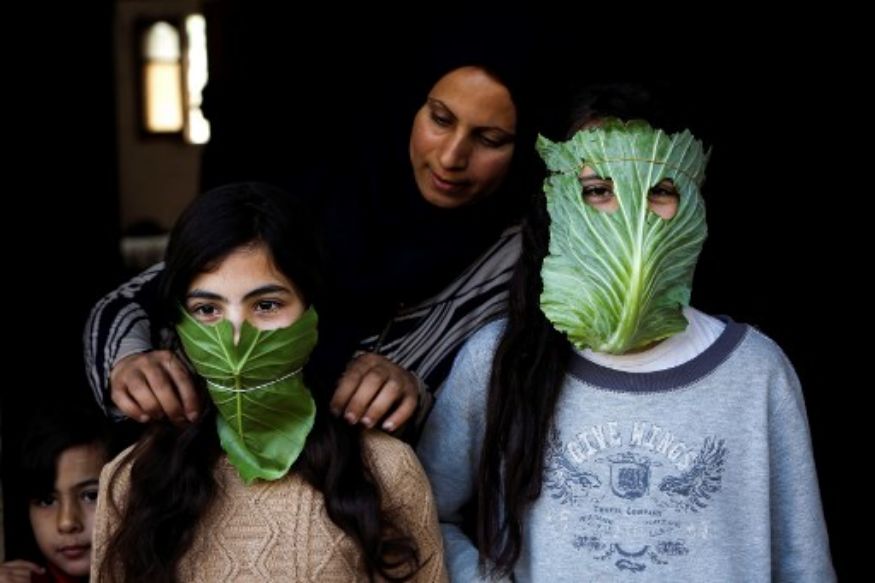 Source: Insider.com
Captain Underpants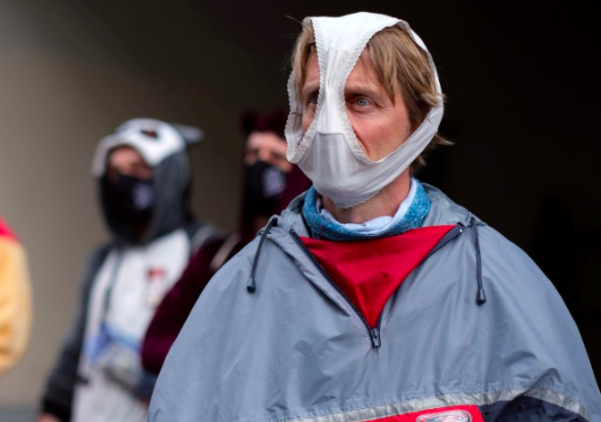 Source: Insider.com
The plain weird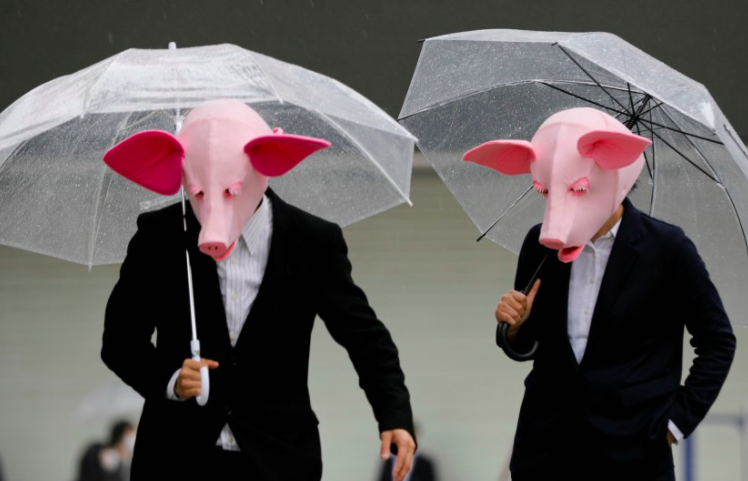 Source: Insider.com
The one you make yourself
Feeling inspired to be crafty now? I know we are. Out comes the Quality Street sewing tin.
To make your own face mask, all you need is some fabric – the thicker, the better for both durability and protective purposes. Explore the wardrobes, see what you can find. The elastic can also be the commonly found hair tie (avoid elastic bands), or simply strips of cloth or string if you want a looser fit. 
Assemble the following:
Two 25cm x 25cm squares of cotton fabric

Two 20cm pieces of elastic

Needle and thread

Scissors

A ruler and pencil (ideally)
Step 1: Measure and pencil a 25cmx25cm square on your fabric. Then do it again. Cut them both out and place them on top of each other. 
Step 2: Fold over one side by 0.75cm and hem, followed by the other side. Create 2 channels by folding the double layer of fabric over 1.5cm along each side and stitching this down. Don't worry if it's not exact.
Step 3: For your ear loops, run a 20cm length of elastic through the wider hem on each side of the face covering. You may need a larger needle for this part. Tie the ends firmly.
Step 4: Tuck the knots underneath the hem by gently pulling the elastic. Place the mask on your face and adjust the elastic gathering for a custom fit. Then securely stitch the elastic in place to keep it from slipping. 
And you're done, your very own creation!
How will you move forward faster in the new normal?
We'd love to know how you are adapting to our evolving situation and how you are using this time to focus on upskilling, new business ventures, changing habits and challenging yourself creatively. Get in touch today and share your lockdown story of moving forward faster.
Share what you've done
Have you tried to make your own face mask? We would love to see it! Show us your drawings on #DIYfacemask on instagram.